6 Great Event Signage Solutions for Outdoor Events
8/10/2022
Outdoor events are often celebratory and full of fun games, great food and an energetic atmosphere. They are also great places to deliver your promotional messages! Below, you'll find six types of banners and outdoor signs for your occasion, so you can kick off the event in style.
Benefits of Event Signage
Before we discuss the top types of outdoor event signage, it's important to understand the benefits these signs offer. The following is a short list of advantages they can bring to you:
Increase brand awareness
Promote your products or services
Attract customers
Direct attendees (i.e., wayfinding signs)
Highlight event sponsors
Increase brand awareness
Draw in new business
Did you know that 68% of American consumers have made a purchase because a sign caught their interest?
These benefits make signs attractive to many businesses and event planners. Now that you know the advantages, what kind of signs can you choose from?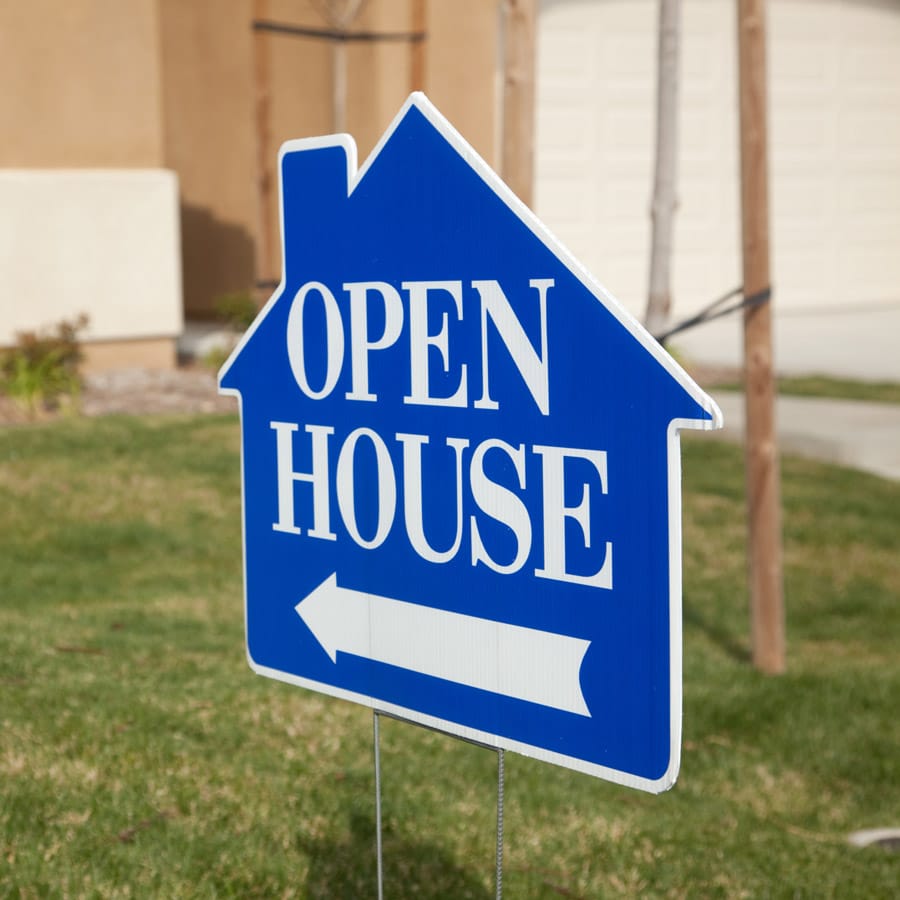 For event signs that deliver value and pull "double duty," you may want to consider yard signs. They can be used as an advertisement around town to let others know about your event beforehand.
This signage can be used as a way of drawing in more customers and is a highly cost-effective option for advertising your business. These can also be placed at your event throughout the grounds to let customers know they are in the right place on the day of your event.
Vinyl banners and mesh banners are traditional, time-tested methods for advertising an event or posting signage at the event itself. Most come with grommets and hems so you can easily hang them yourself or have your signage provider do it for you. Available in a wide range of sizes, you can use banners both indoors and outdoors, providing greater flexibility for you.
Banners have a variety of uses; one way is to hang them at the entrance to the event to welcome people. You can also use these versatile signs to line fences or stages.
It's a good idea to include sponsor names, logos and contact info on event banners, especially since these signs will often be in full view of audiences throughout the day. You can also use banners as footpath barricades as a way to keep pedestrians safe but also advertise the event and sponsors.
Outdoor events are often spread out over extensive grounds, which can be difficult to navigate for visitors. When branded or otherwise identified by signage or flags, event tents can help draw people in and can be customized depending on the occasion.
For example, concession-stand tents can display the name of the company that's providing the food or even a sample of the menu such as "Hotdogs and Hamburgers." It's simple but effective. Or, if your event is a paid affair, you'll make the ticket booth easier to find by having tent signage that reads, "Tickets Here."
The options for event tents are endless. You can use customized tents as part of your signage for outdoor events to advertise sponsors and different areas for events such as games and food. In addition to providing a focal point for promotional efforts, they offer attendees (and hosts) shelter from the elements, thereby building goodwill!
Standing banners come with stands that the banners attach to. These banners can be double- or single-sided. In addition, you can specify various sizes to fit your needs and your signage budget!
Whether you want vertical or horizontal banners stands, they can be used to attract people to you or point them in the direction of displays, games, speakers or the concession area. That means you have plenty of wayfinding, promotional and informational options with standing banners!
Flags and flying signs as part of outdoor displays are a fun and highly effective way to grab people's attention. They often wave in the wind that adds natural movement and better catches the eye of event attendees. You can add text and graphics to make these options even more interesting and engaging.
With a variety of shapes and sizes, you can choose the one that fits your needs. Or choose several flags and flying signs for a more dramatic effect! You can consider this type of cool signage for events like lining a walkway leading up to the entranceway at the event.
For example, if it's a festival, you could use flags or flying signs to alert people to the food stalls that are available. Flag signs are a great way to attract people. They offer visitors a more interesting and dynamic look at than other static, non-moving signage options!
6. Table Covers
If you have tables at your event, whether it's a ticket table or an information table, you'll want to have a graphic that clearly identifies it as part of the event. Custom-printed table covers, runners and skirts are affordable, time-tested promotional signage solutions.
The graphics and words are printed directly onto the fabric. That means you can use table covers for future events too. Easily storable between occasions, they can be a great signage value!
Tips for the Best Signage
Your event signs work long and hard for you, doing a multitude of jobs throughout the day or multiple days if yours is an extended affair. Make sure you get the most out of your signs by understanding the best way to make them stand out in the crowd. Some aspects to keep in mind as you design your outdoor signage and displays include the following:
Use plenty of white space
Employ simple and clear text
Provide contact information, if necessary
Feature your company logo and/or event theme
Go with corporate colors
Highlight bold graphics and images
Need help with outdoor event signage? Count on the team at Signs Now® Kansas City!
Your full-service resource for signs and graphics of all types as well as creative design, quality production and expert installation, our team of friendly pros can assist you any time with custom, affordable event signage solutions.
We are always ready to show you exciting and effective outdoor event signage ideas. Let us eliminate the hassle that's sometimes associated with signs and graphics! Contact us or drop in today to discover the many ways we can meet your needs.
Back